Case Studies
The Framed TAP Award
Our end-user wanted a custom award featuring the beer "tap" they manufacture. They wanted it to be "fun, innovative, interactive, and hang in bars accross the country and capture the attention of patrons". They supplied the tap, and we did the rest! We used a sturdy black frame that would bolt securely to a wall and wouldn't budge if someone pulled on the tap. We retrofitted hardware to attach the functional gold-plate tap to the award itself. The imprint background was done on white gloss metal, full black imprint with a photograph of beer pouring from the tap. In a perfect world, there would have been a keg in the wall behind the award, and this award would have actually been a functional dispensor of fresh, frothy beer!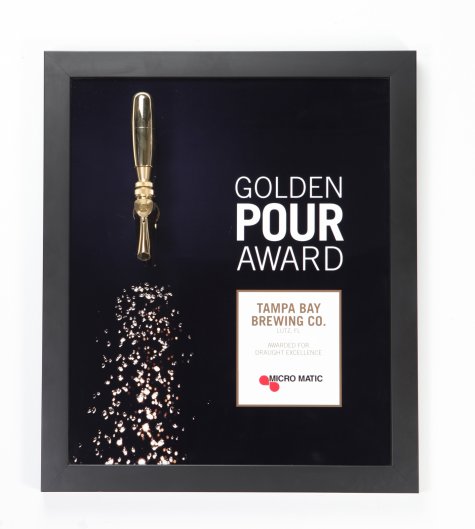 The Distillery "Barrel" Award
Woodford Reserve needed a unique desktop display, something larger at about 20" x 20", to proudly promote batch whiskies in retail stores. They wanted something that "looks like a barrel, evokes the quality and prestige of Woodford, and features the towering copper kettles the distillery uses to distill their fine reserve whiskey. Researching their brand, we found images of barrels aging in the warehouse, copper kettles, rustic surfaces and a sense of craftmanship and history. We decided to design based on the top of a barrel and incorpate copper and other elements.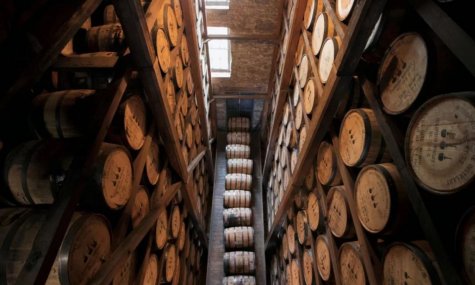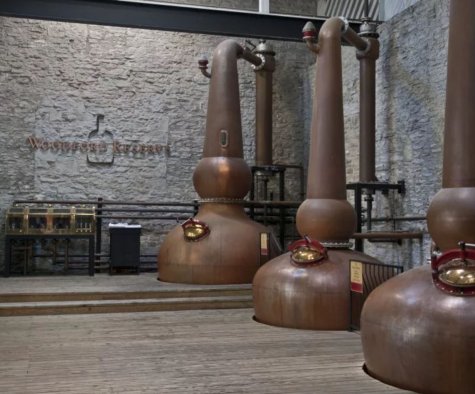 The Winning Edge original design below features an oak ply inner core with laser "burn" imprint, and amber bamboo accents all around as accents. Copper metal is inlaid behind the 3 stills and trapped between multiple layers of burnt-edge wood to simulate that old barrel look. We finished the design off with a bamboo base and riser for adding a personalized copper plaquard at the bottom left. The end result is a beautiful, hand-crafted award that evokes the essence of barrel aging fine whiskey. A unique and one-of-a-kind creation, a perfect match for the Woodford Reserve brand.