POWER AWARDS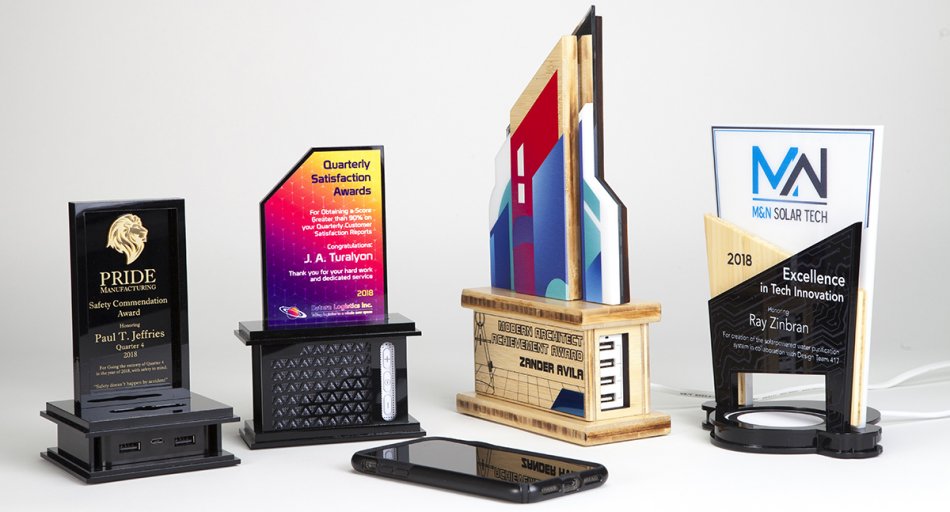 Experience the POWER of Recognition....
Introducing Winning Edge, Inc. POWER Awards!
Awards featuring electronics!
The perfect blend of form and function! Beautiful, hand-crafted, Made-in-the-USA awards with integrated USB chargers, Powerbanks, Bluetooth Speakers and Wireless chargers! Give your employees the recognition they deserve, thoughtfully designed and artisan made, and the function they desire to power and play at work and on the go!
As our office areas get smaller, space is a premium. The combined function of these awards makes perfect use of that limited space. Your employees can proudly display their achievements and have useful, much needed function. And everytime they "use" their award, the achievement you are recognizing is reinforced over and over and over!
Multi-Port USB Charging Station!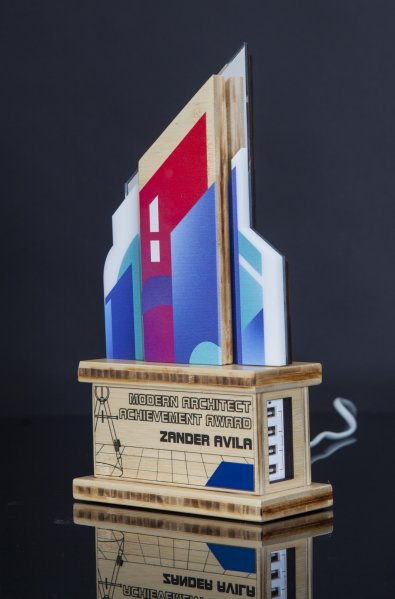 We call this the "Mother Ship". Plug it into the wall, and this award pumps out 2.4A to each port, enough to power and charge multiple devices at once. This makes for a great award for stationary OR mobile employees with multiple devices.
Great for lobby areas and waiting rooms too - you can adverstise and promote your product AND engage your customers instantly when they plug in.
2-Port USB Powerbank for Mobility!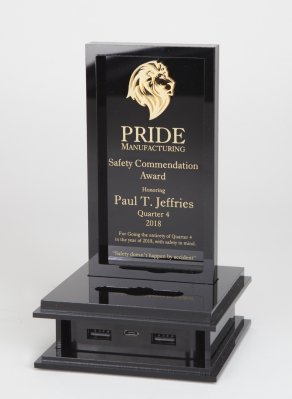 This award features a 2-port power bank. Charge it up, unplug, and hit the road! Charge your devices on the fly while showing off your achievements to the world!
Turn up the volume on recognition with a chargeable Bluetooth Speaker!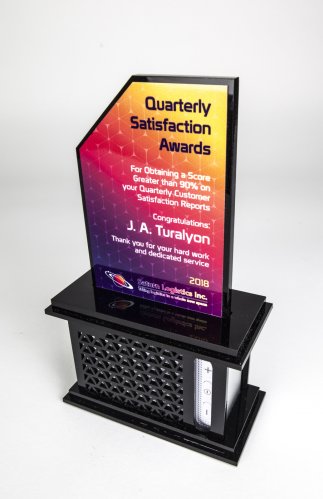 This award features an integrated Bluetooth speaker with amazing sound quality for its size. Charge it up, unplug, connect your device, and press PLAY! Empower employees with an awesome award, and let them connect their personal music library. In the office, at home, in the park, wherever you are this award will create the soundtrack of your day.
Wireless Charging!
How cool is this?! You've just won your award and you place it proudly on your desk to share with the world just how AWESOME you are. And you can charge your phone* on the award all day long. Double AWESOME!
*this device will only charge phones with wireless charging capability
**Sorry, phone not included with award
Award Features "Slide-in" Area for your phone!